The Building Process
The journey to your new home begins with a personal consultation where we meet to discover your vision. During our time together we will answer your questions, discuss the options and provide creative insights based on our 20 years of building experience. Once we understand your vision we will create a road map to ensure your expectations are met or exceeded. Our workflow process, shown below, was developed to give you a complete picture of your project from start to finish so that our designs add value and distinction to your home for years to come.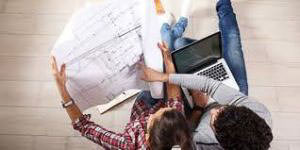 Interactive Software
Follow every step of the building process of your home online using our interactive website. From your private, secure webpage you will be able to track the construction process, view the build schedule, see work in progress photos, view and approve change orders, and communicate with our team.